[Communiqué de presse]
Tours, May 10, 2021
Press contacts: Indre-et-Loire Departmental Council – Regional Attractiveness Department

The monuments and museums of the Department of Indre-et-Loire will welcome visitors again from Wednesday 19 May.

In order to comply with the health protocol in force, specific arrangements and devices have been put in place in each of the monuments and museums: modified visit routes, provision of individual stylus for the use of tactile tools, download of visit booklets on smartphone by QR code…
New products and unique events are to be discovered from the opening on May 19 and throughout the season.

Royal Fortress of Chinon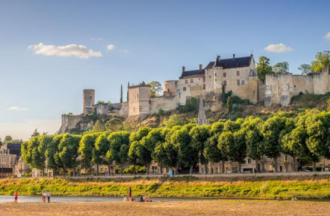 The "three castles" that make up the only royal medieval fortress in the Loire Valley reveal their secrets today through various reconstructions and events.
New: opening of the Plantagenêt space with the reconstruction of Eleanor of Aquitaine's bedroom, presentation of the Myths and Legends exhibition. From May 19, possibility of immersive visits in autonomy thanks to HistopPad ©
Open daily from May 19. More information: www.forteressechinon.fr
Royal city of Loches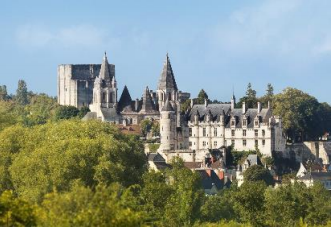 Overlooking the city and the Indre valley, the Royal City of Loches is a unique heritage complex, built on a rocky outcrop and surrounded by a wall, made up of two major monuments: the keep and the royal residence. A journey through time to explore more than 500 years of French history.
On the program this season: The ANIMALIS exhibition, royal or fantastic animals, real or imaginary, rediscover the animals of the Middle Ages, such as you had never imagined them. Immersive visit of the Dungeon with the Histopad©. Break in the gardens at the foot of the keep.
Open daily from May 19. More information: www.citeroyaleloches.fr
Priory of Saint-Cosme, home of Ronsard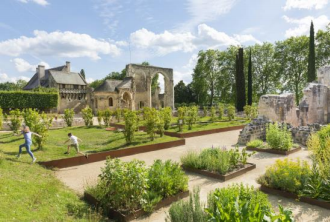 In this place steeped in meaning and history, the facilities and gardens are so many invitations to learn, be surprised and relax, with family or friends.
On the program from the opening: Les porters exhibition by Natalia Jaime Cortez, artistic performances in May, activities for the meetings in the gardens at the beginning of June. Possibility of free visits to the priory and contemporary gardens.
Open every day from May 19, for more information: www.prieure-ronsard.fr
Rabelais-La Devinière Museum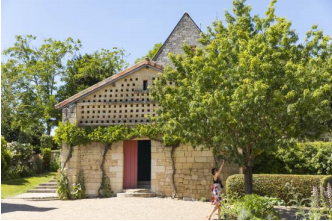 The house where Rabelais was born is surrounded by a garden, an orchard and vineyards and offers a bucolic discovery in the heart of nature.
Exhibitions to discover from the opening: Pantagruel illustrated by Derain, "Rien ne va plus" restitution of the residence of artists Jean-François Guillon and Didier Galas.
On the occasion of the 70th anniversary of the museum: exhibition Views and points of view from June. A walk-show, aperitif-concerts, night visits, concerts… will also be offered during the season.
Open every day from May 19, for more information: www.musee-rabelais.fr

Balzac-Château de Saché Museum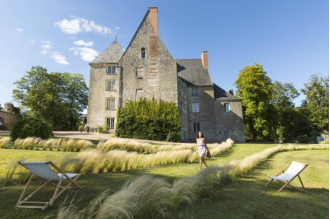 Entering the romantic park, discovering the interior of this small castle furnished and decorated in the style of a bourgeois residence, is like a 19th century plunge into the intimacy of Balzac. An invitation to
let go and indulge in gentle meditation in the shade of the tall trees in the park.
New: a Balzacian library made up of nearly 600 works including all the early works published by Balzac.
From the opening: Situations de Vallées exhibition restitution of the residence of Léa Bismuth & Nicolas Boulard. Dinners on the grass, Balzacian naps, literary hikes will also punctuate this 2021 season.
Open every day from May 19, for more information: www.musee-balzac.fr


Grand-Pressigny Prehistory Museum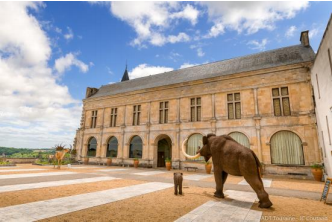 To come to the Grand-Pressigny museum is to discover an entire section of prehistory and learn how the men and women of Touraine lived between the Palaeolithic and the Bronze Age.
From May 19, presentation of the exhibition La Grotte Chauvet, First masterpiece of humanity.
Open every day from May 19, for more information: www.prehistoiregrandpressigny.fr
Domain of Cande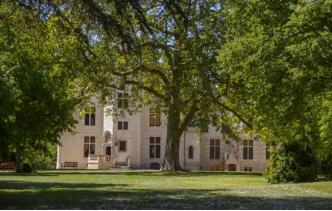 In a preserved setting, 20 minutes from Tours, the Domaine de Candé invites you to stroll in the heart of a 230-hectare park. With its vegetable garden and its safeguard orchard, the vast park with hundred-year-old trees now hosts playful and unusual contemporary creations.
You can explore this Sensitive Natural Area by following one of the hiking trails that cross it, bring your picnic and rest on the grass before discovering before discovering the incredible atmosphere of luxury and modernity of the castle, fully furnished – closed for more than a year – famous for the wedding of the Duke of Windsor and Wallis Simpson in 1937 or looking down the Indre valley…
Castle and park open from Wednesday to Sunday. Free access. More info: www.domainecande.fr

Hotel Gouin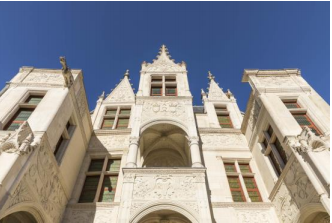 At last ! A new setting to host contemporary art exhibitions.
After several weeks of work, the Hôtel Goüin will reopen its doors and present the La Touraine Mécène exhibition, supporting contemporary creators.
Opening of the Hôtel Goüin from Wednesday to Sunday, from May 22.
More information: www.hotelgouin.fr