Environment: Go green with Cèdre et Charme!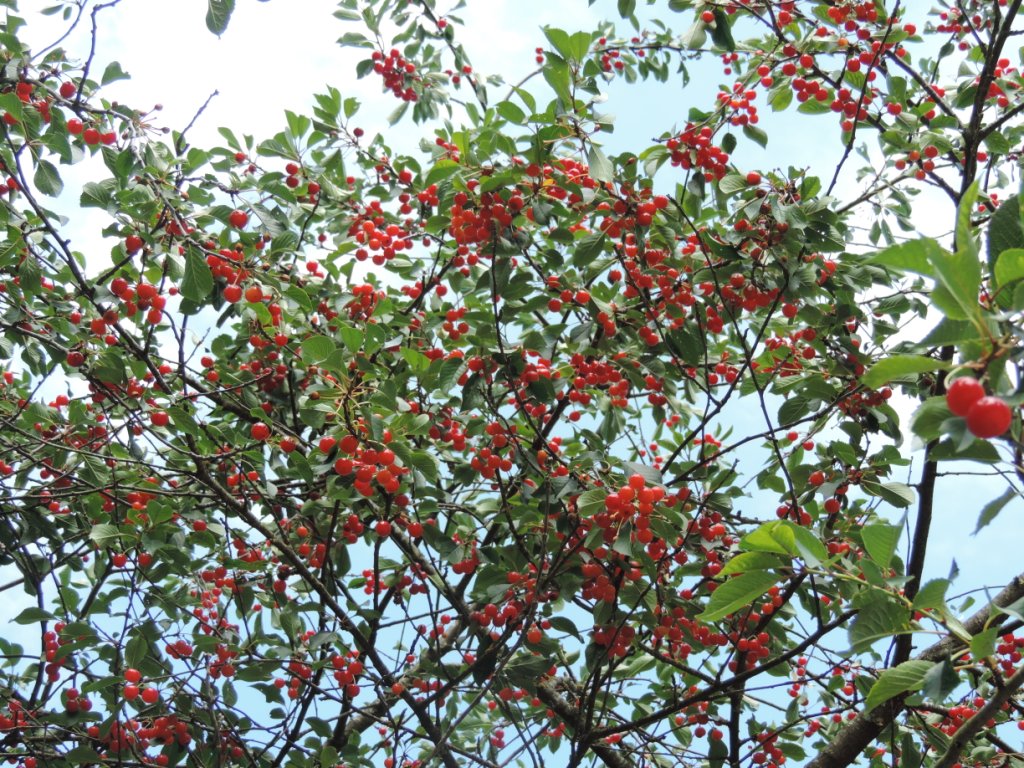 Cèdre et Charme guest house – Park cherry tree bearing lots of fruit
We are all increasingly aware and sensitive to the impact of our daily actions and our activities on our environment . And that's great!
Cèdre et Charme also has this concern to limit its ecological footprint as much as possible and to be respectful of our privileged environment in Touraine.
Here are our actions in this direction:
Energy
Works of insulation of the house: dubbing walls and roof, double glazing for the frames.
Heating : replacement of the old boiler with a gas condensing boiler; installation of 2 pellet stoves and an insert to heat the living rooms on the ground floor with wood. Installation of heat pumps for heating the two swimming pools and their spaces.
Electricity : replacement of bulbs with low consumption bulbs. Use of off-peak hours. Provision of an electrical outlet under the covered car park for electric vehicles.
Interview
Cleaning of sheets and bath towels: use of the know-how of Elis and its Bio'fair collection, which uses cotton products from fair trade and organic cleaning products . (https://fr.elis.com/fr/gamme/collection-bios-fair ).
Cleaning of rooms and bathrooms: choice and use of organic products from Hakawerk, made exclusively from plants.
Tables d'hôtes: we favor quality local products (vegetables, meats, cheeses, wines, etc.). All our jams are homemade jams, and a good part made with fruits from the garden (Mirabelle plum, Reine-Claude, gooseberry, pear, quince jelly)
Composting of all our organic waste to make potting soil.
Zero use of pesticides or herbicides: respectful maintenance of the garden , by hand or with the appropriate tools. Targeted mechanical or biological destruction of invasive insects such as Asian hornets, pine processionary caterpillars or box tree moths.
Fauna and flora
Two hives are installed at the bottom of the park: Bees are very useful for pollinating plants and an excellent barometer of the health of our environment. And for our greatest delight, they produce honey!
Cèdre et Charme is also a refuge for birds , in partnership with LPO ( http://www.lpotouraine.fr/ ).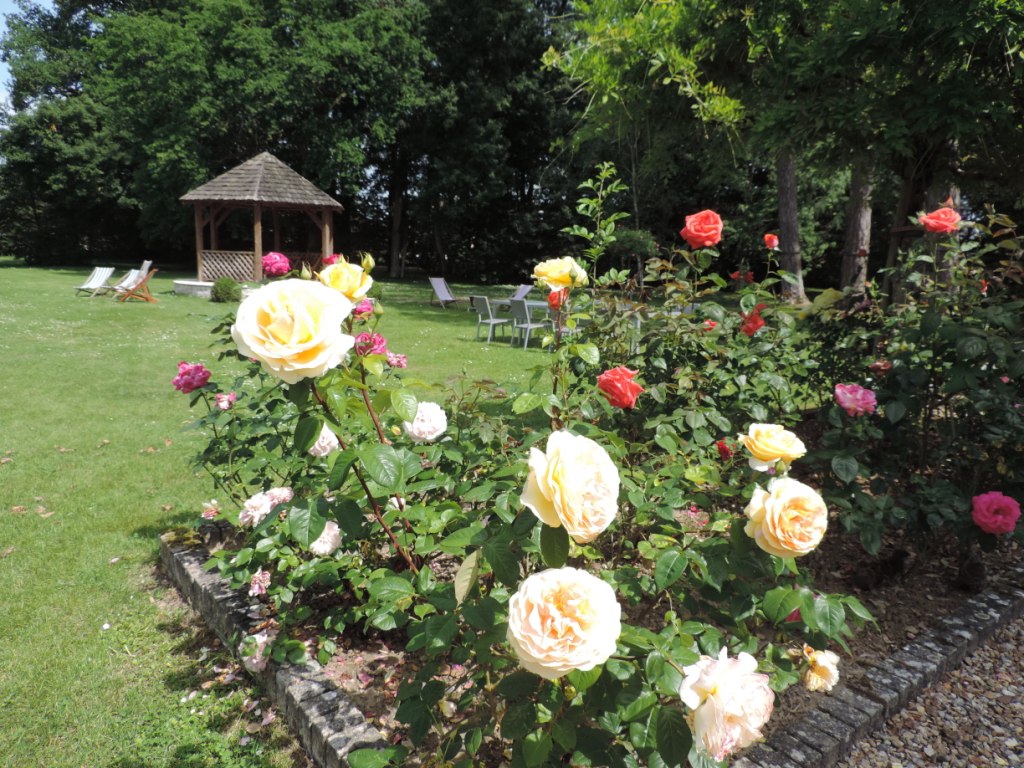 Cèdre et Charme guest house – The roses in the park and the kiosk