Comme prévu et annoncé, Cedre et Charme indoor heated swimming pool is ready to use !
Avec son grand bassin de 4,5m sur 11m, sa belle plage en pierre naturelle, son abri haut cintré, l'ensemble tient ses promesses d'élégance et offre une bel espace de détente largement ouvert sur le parc… which can be enjoyed from March / April to October / November.
Plongez et savourez l'instant!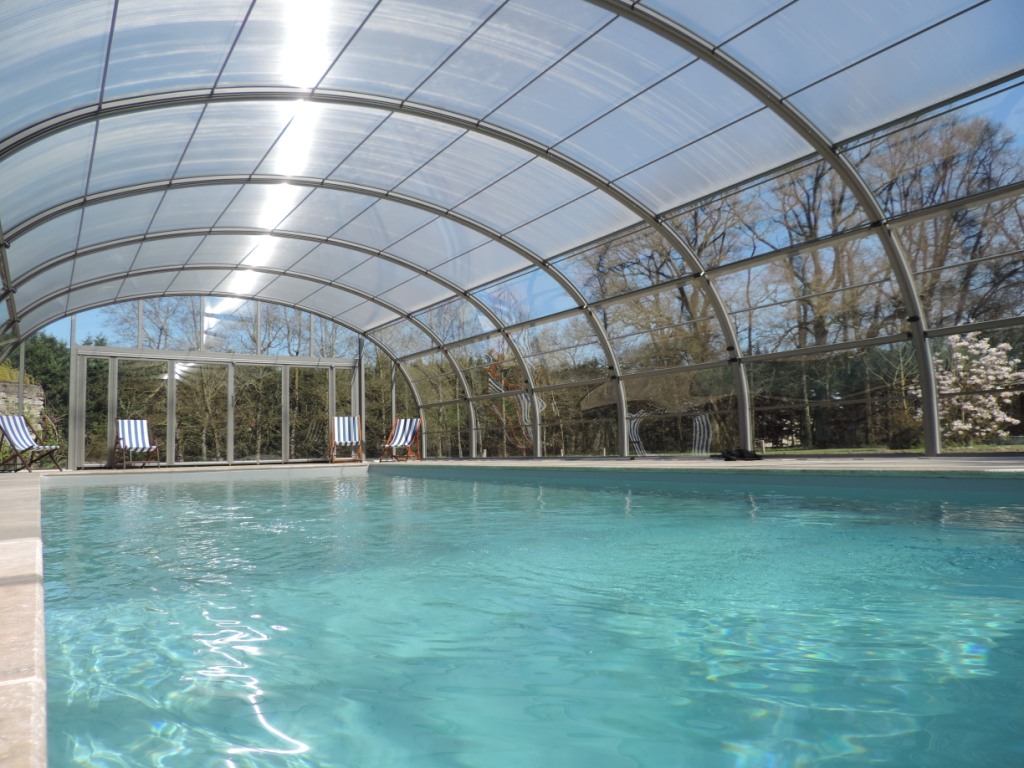 PS : Nous en profitons pour remercier les équipes de la société Desjoyaux et de la société Abrisud pour leur compétences et la qualité de la réalisation 🙂