As planned and announced, the heated and covered swimming pool of Cèdre et Charme is in service!
With its large pool of 4.5m by 11m, its beautiful natural stone beach, its high arched shelter, the set keeps its promises of elegance and offers a beautiful relaxation area largely open to the park… which you can enjoy from March/April until October/November.
Dive in and savor the moment!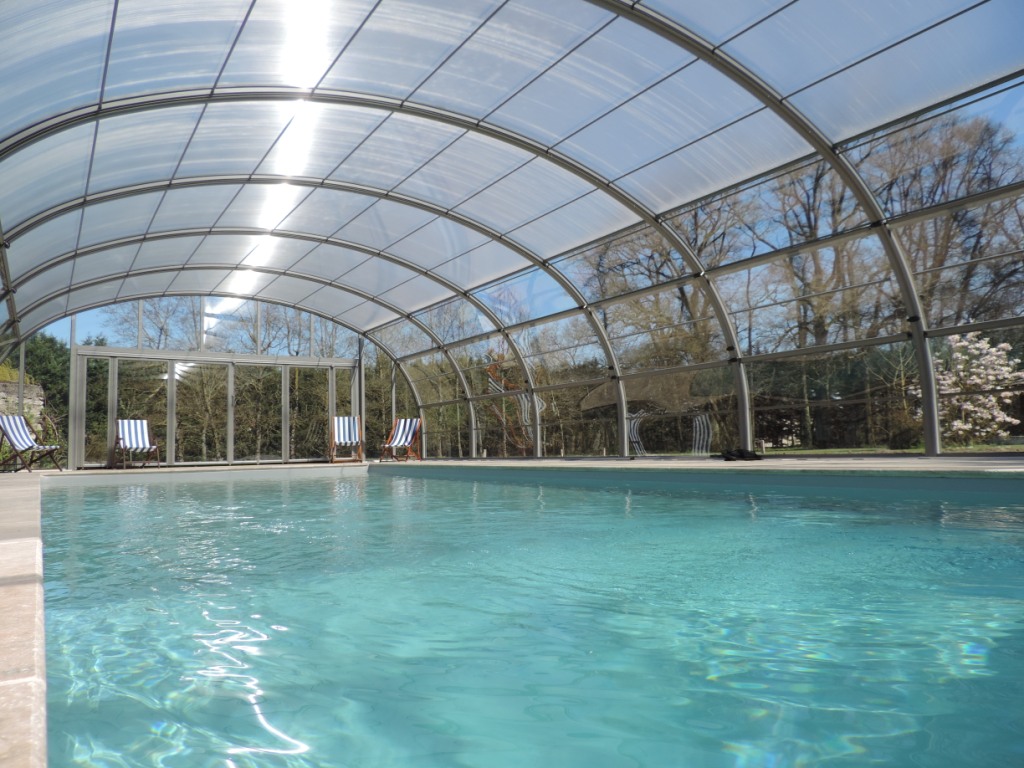 PS: We take this opportunity to thank the teams from Desjoyaux and Abrisud for their skills and the quality of the work :-)