La maison d'hôtes Cèdre et Charme est le lieu idéal de détente convivial pour les groupes de 5 with 15 people (12 adults and 3 up children): familles, friends, business seminars
By booking our 5 Rooms will have you exclusively :
– Spacious rooms, a comfortable bedding, stylish modern bathrooms
– These two guest rooms (of 20 and 40m2) , Independent of the large
– Breakfast "Pleasure", rich and tasty
– Dinners on site, suited to the occasion, reservation
– The possibility of lunch there in the dining room or in the park (meal prepared by you or picnic)
– In a wonderful environment with wall enclosed park, Secure the pool area and the pool changing room (with shower and WC)
– Services and comfort : covered parking, green room, grand salon, wifi, Courtesy trays are available
– Group conditions (for an additional 2 consecutive nights)
Do not hesitate to contact us for your family stays or friends.
And get your group conditions (5 rooms, 2 consecutive nights) to better enjoy the Touraine!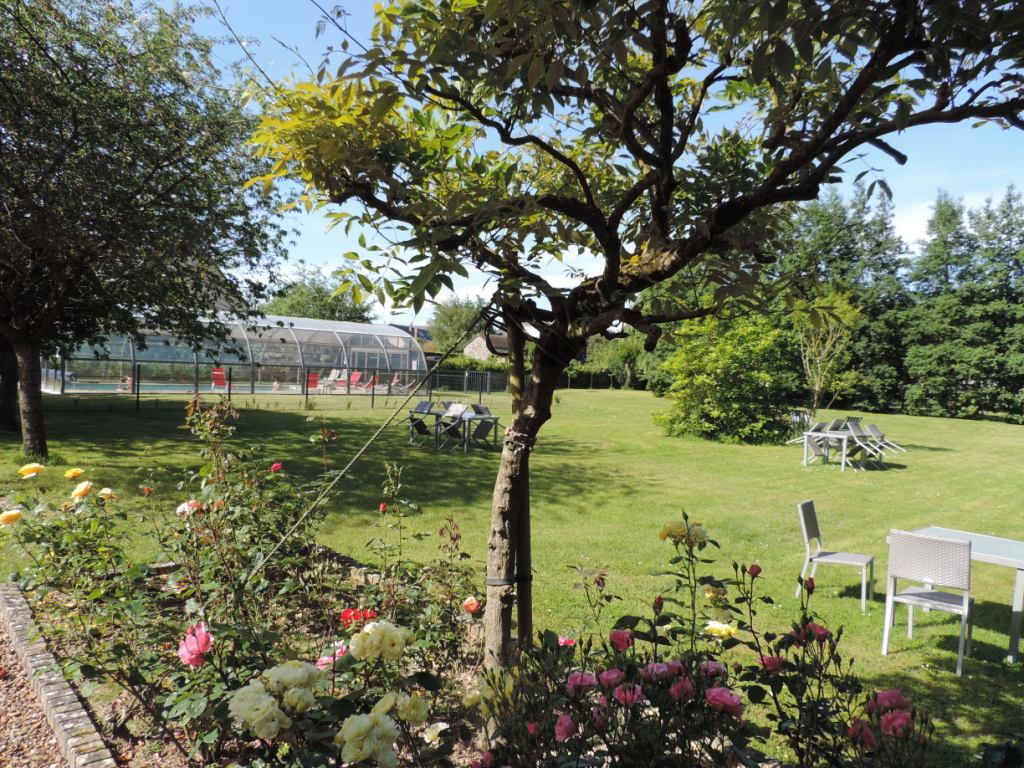 The Cedar House and cottage provides another opportunity to stay in group (independent house – 5 rooms – 14 adults or 15 people maximum). relaxation guaranteed, all year, with exceptional comfort and indoor pool. Des photos du gîtes sur notre page https://cedre-et-charme.fr/photos-du-gite/.
For the large groups of more than 15 people and up 30 people, it is possible to book our cottages (5 rooms – 14 adults or 15 people maximum) and the gîte (5 rooms – 14 adults or 15 people maximum) and for a successful stay together. The guest house and cottage are two independent houses, 30m from each other, that can communicate through the garden. More information on our https://cedre-et-charme.fr/gite-cedre-charme/
Do not hesitate to contact us for further information: contact@cedre-et-charme.fr